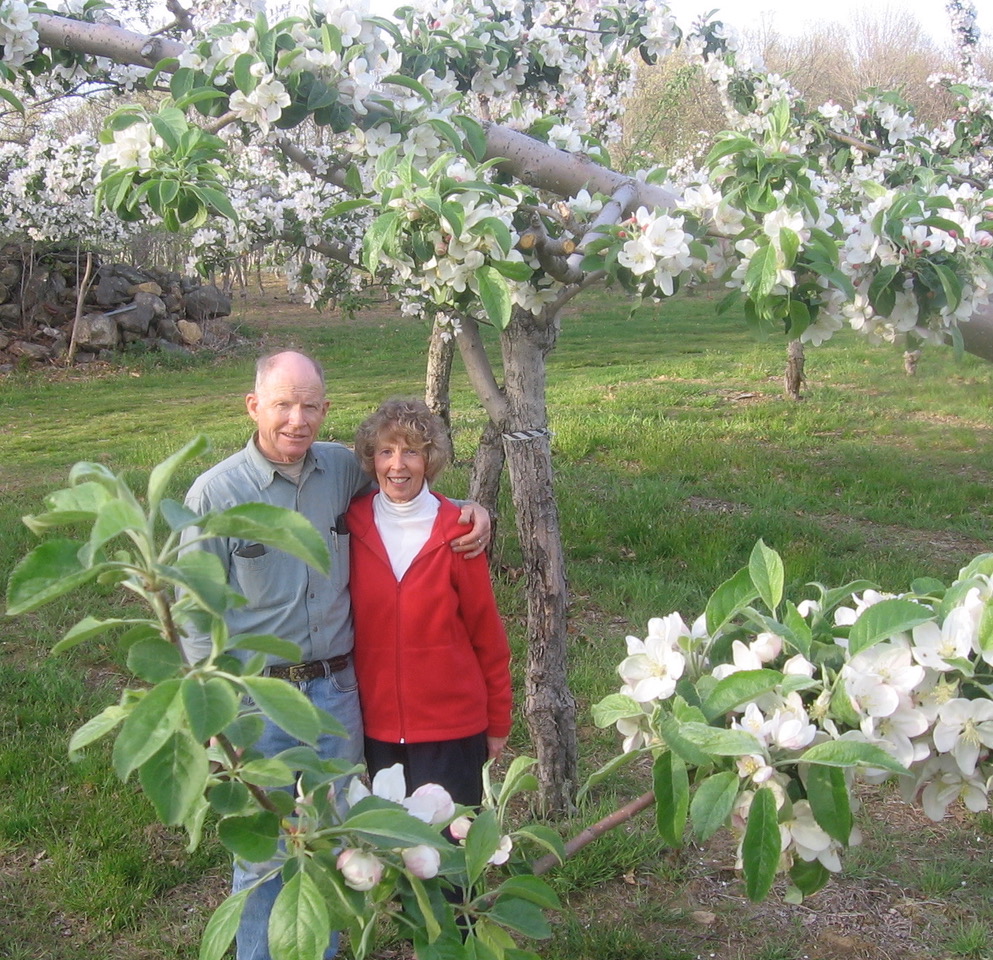 The Team
We are David and Janet Kollas, a husband-wife team. Kollas Orchard is our small research-oriented orchard begun in 1975 to test my ideas of how apple growing (orcharding) in New England might be made easier and perhaps even a reasonable occupational choice.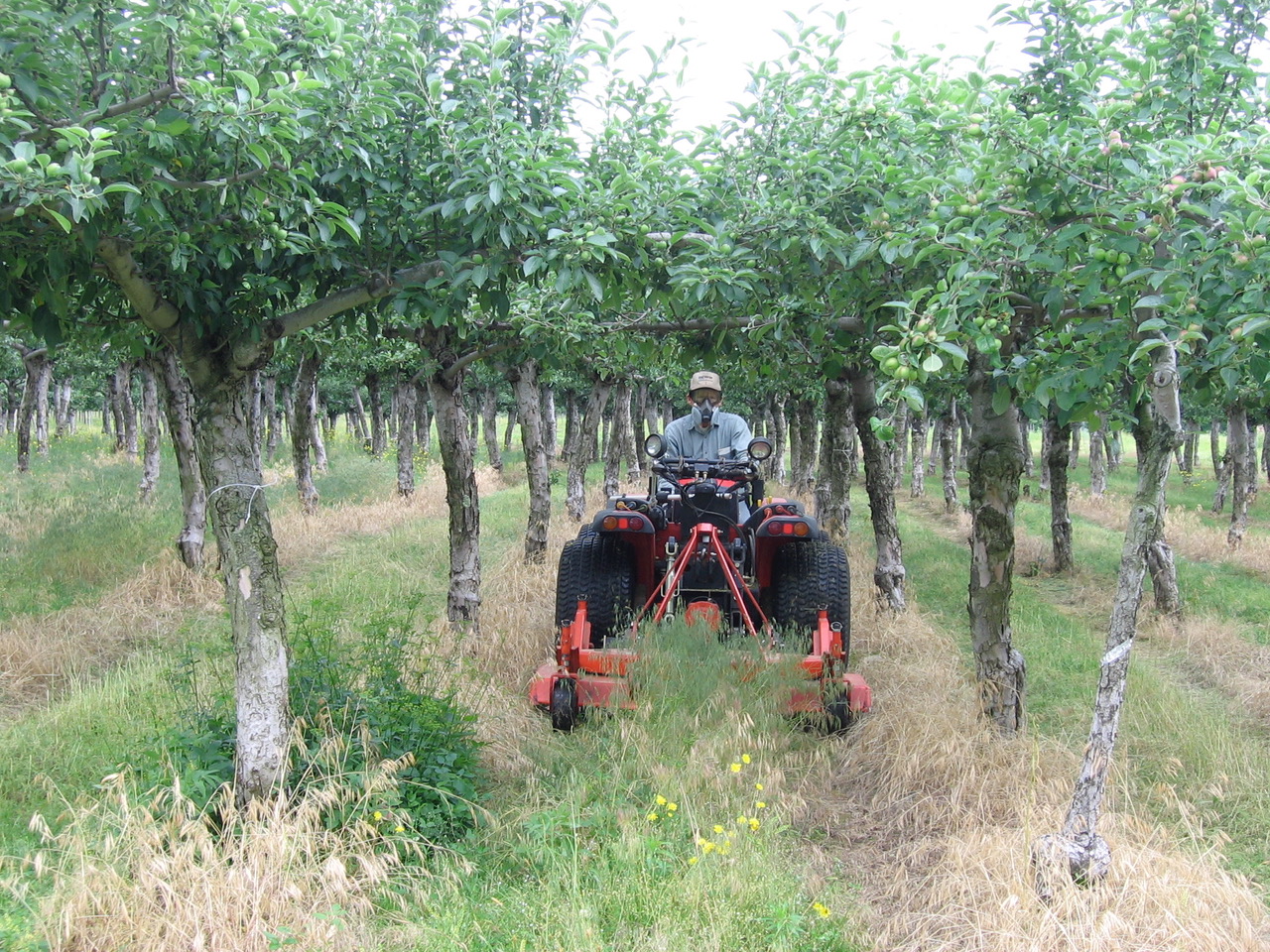 David with push-mower
For 30 years I was the Extension Fruit Specialist with the Plant Science Dept. at the University of Connecticut. I worked primarily with commercial fruit growers, serving as information provider, but without a research assignment. Since retirement from the University, I have continued and expanded research I had begun in my "spare time" (Kollas Orchard) to augment my competence as Fruit Specialist.
Janet is a retired elementary school teacher from the Hartford, CT. area, who "always wanted to live on a farm."
How does one go about making orcharding easy and successful? Our method is to identify specific factors that can contribute to success or failure; and then to make trial adjustments to currently accepted practices. Does the change produce the desired improvement?
We have three overarching goals:
To be known for fruit with remarkably good taste.
To identify improved production and marketing methods appropriate especially for a retail farming business on which the family itself conducts all, or nearly all, management and labor activities.
To demonstrate that retail apple orcharding in New England could be a reasonable occupational choice for well-prepared men and women who appreciate the benefits to self and others that this occupation offers.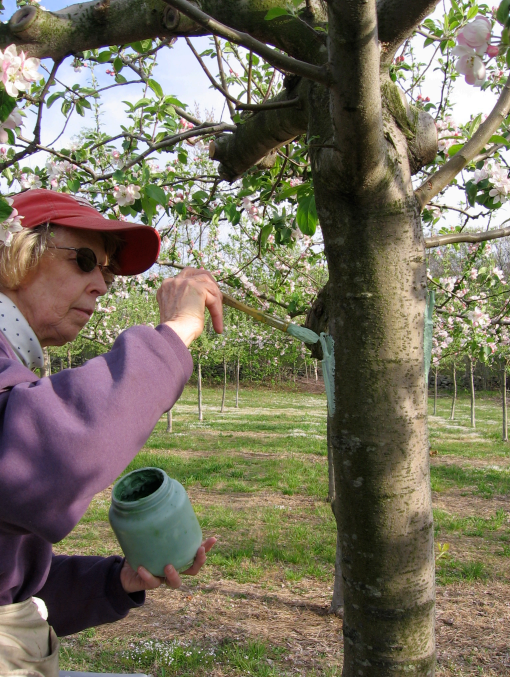 Janet completing a slotted side-graft.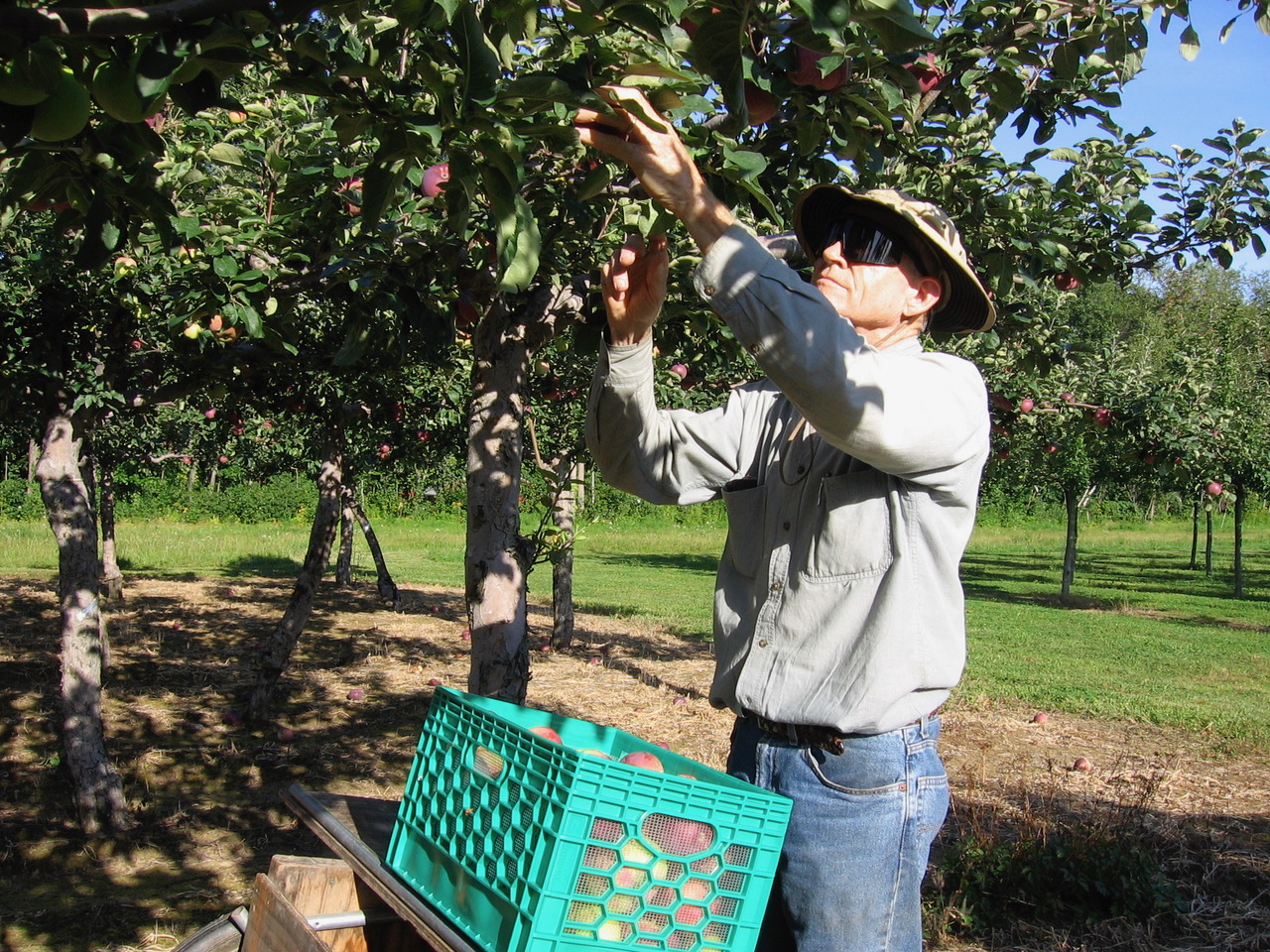 David picking directly to the crates. (no harnessed picking bucket)