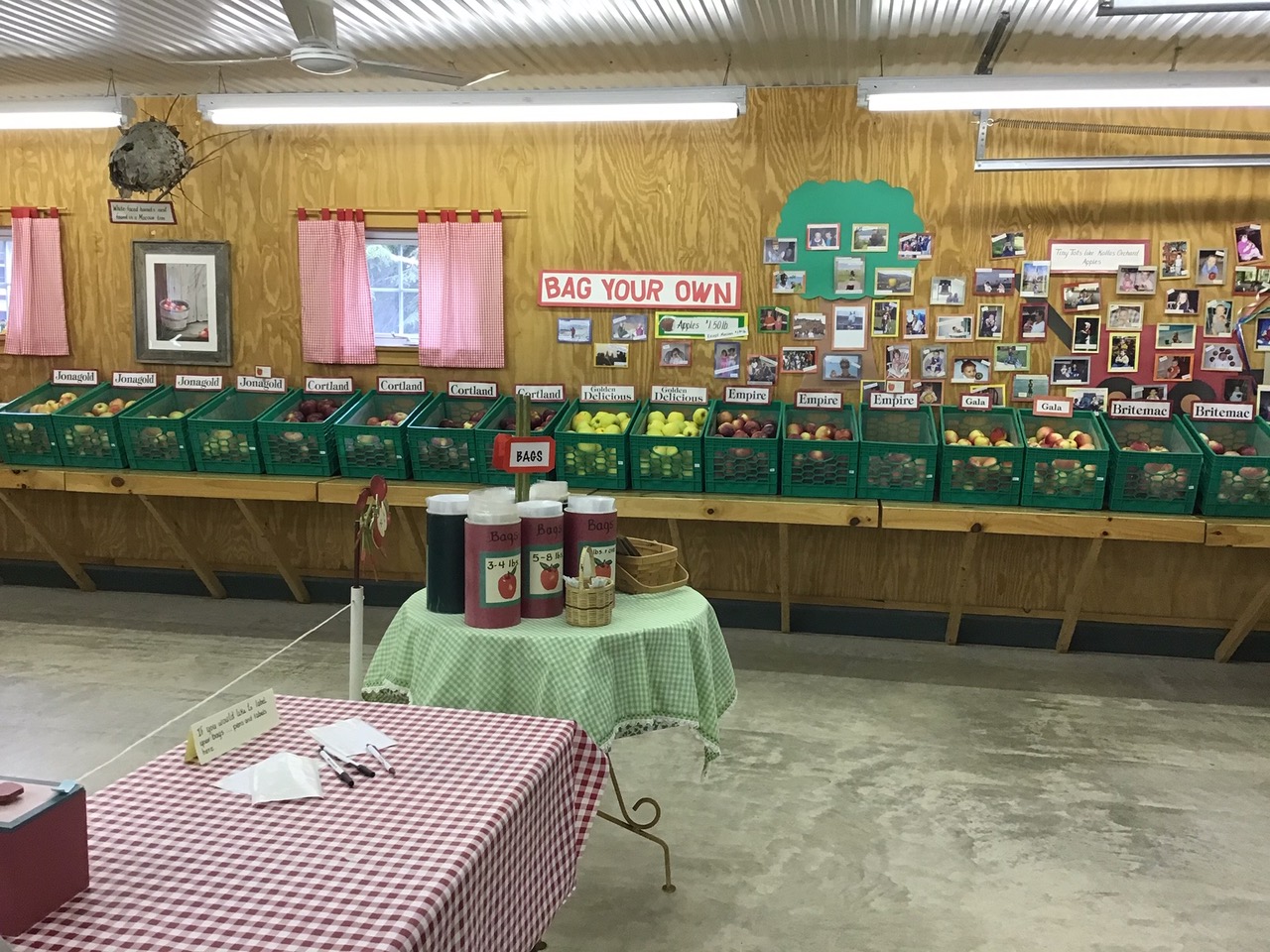 Store Hours for 2022 Crop
We do not offer a pick-your-own option
Fall Hours: September 23 through November 23
Wed., Thurs., Fri.: 1-5PM
Saturday and Sunday: 10 AM - 5PM
Exceptions:
Open Columbus Day (Monday) 10AM-5PM
Open Mon.,Tues.,Wed. of Thanksgiving Day week, 1-5PM
Winter Hours Begin November 25, 2022
Friday and Saturday: 10:00 AM - 4:00 PM
Sunday: 12:00 noon to 4:00 PM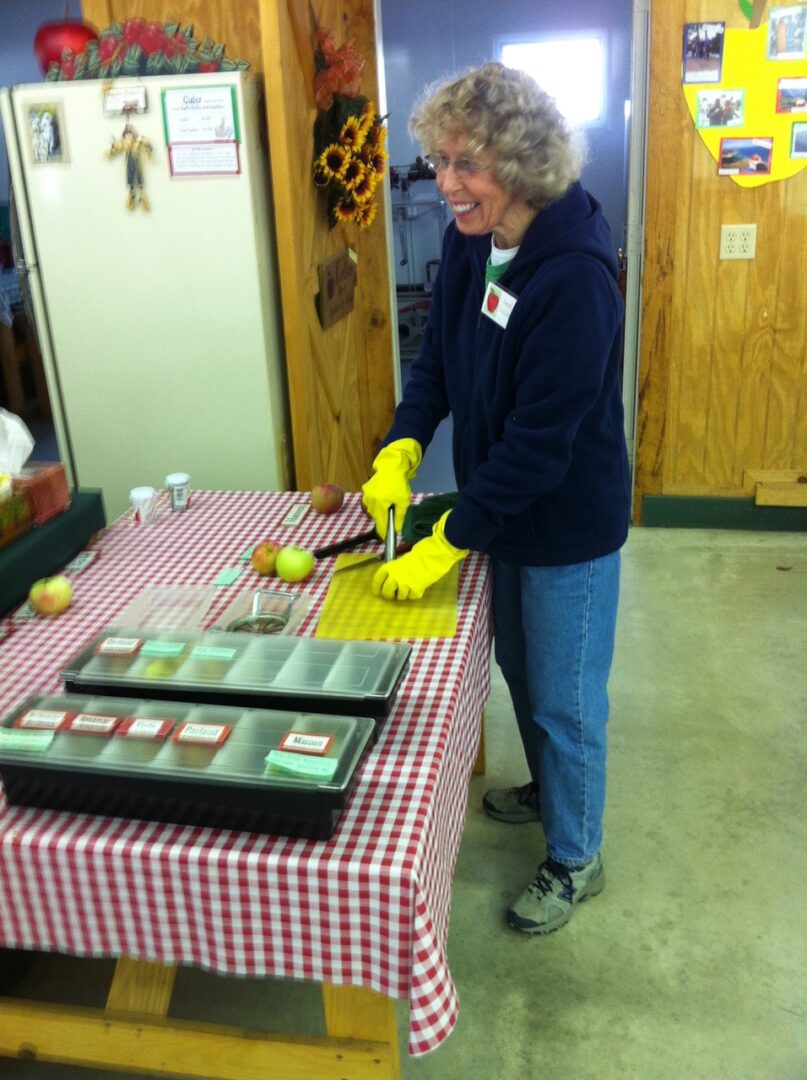 We do not offer "U-PICK"; rather we carefully pick and refrigerate all fruit ourselves
The 20 apple varieties that we grow do not all mature at the same time. Early season varieties reach good eating maturity in September, or sooner and late varieties are not at their best until October or later, Typically you will find 3 to 8 or more varieties from which to choose on any day. Cut samples are available unless restricted due to Covid or other health precaution.
Early
Summered
Paulared
Jonamac
Gala
Honeycrisp
Britemac
Sweet Sixteen
Mid-season
Red Baron
Cortland
Macoun
Jonagold
Spencer
Empire
Yellow Delicious
Mutsu
Red Delicious
Late
Melrose
Esopus Spitzenburg
Fuji
Winter Moon
Lizzie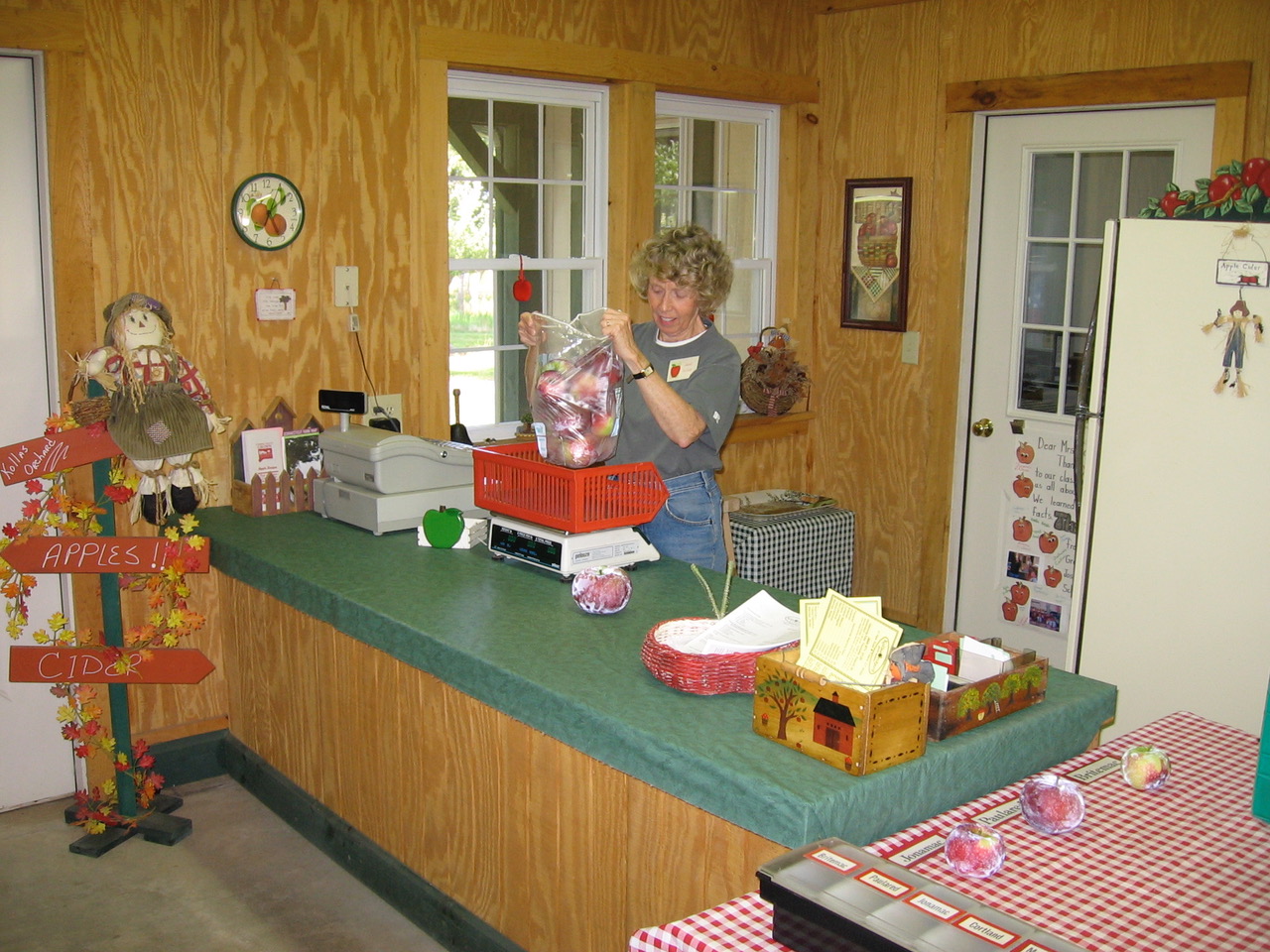 Janet at the checkout desk
Local Driving Directions:
From I-84 exit 67: go south on Route 31(Mile Hill Rd.) for 1.5 miles; Go left on Gehring Road for a half mile. Go left at Stop sign for 100 feet. Go right on New Road for 0.8 mile to Kollas Orchard entrance on right.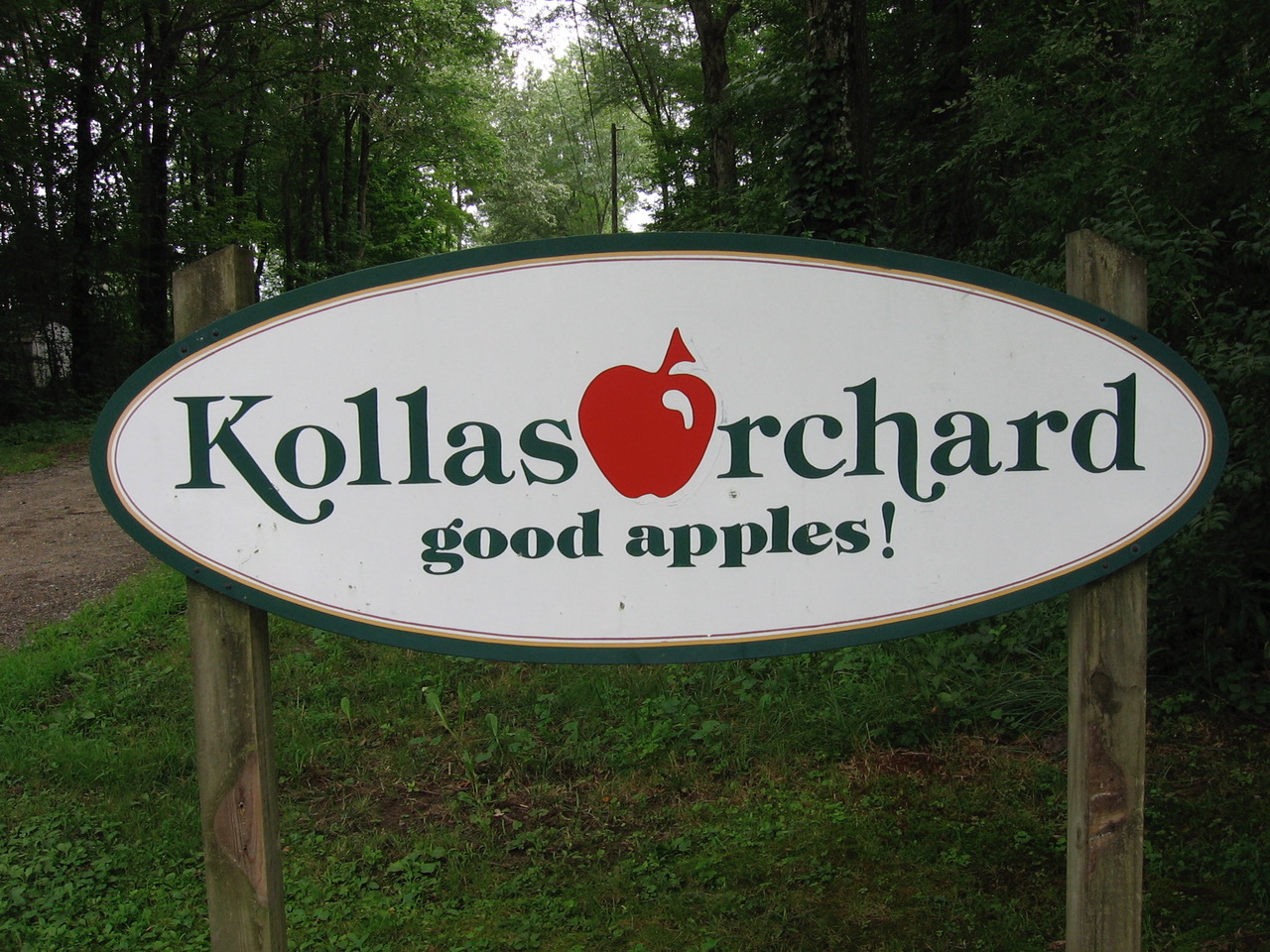 From Route 44: take Grant Hill Road north from the traffic light at Highland Park Market in Coventry. Go north 2.8 miles. Turn left onto New Road and go 0.2 mile to Kollas Orchard entrance on left.
From Route 195 near the Tolland Green: take Cider Mill Road (about 0.3 mile north of I-84 exit 68) for one mile. Go right on Grant Hill Road for 1.4 miles. Go right on New Road and proceed 0.2mile to Kollas Orchard entrance on left.